UVENT-S is designed with a focus on patient safety, comfort, and reliability
Patient safety has become a global priority in the last decade. To improve patient safety, ventilators must be able to integrate with all other bedside technologies. UVENT-A-S featuring an interface compatibility with external devices like additional 22-inch display, patient monitor, video laryngoscopes and Point of Care Ultrasound probes.
UVENT-A-S is a respiratory care station with modern software and hardware architectures, which allows flexible integration into ICU workflows.
UVENT-A-S care station has two high-contrast colour displays with advanced UniScreen technology. There is no need to choose data visualization priority — focus your attention on the patient.
UVENT-A-S is designed to support patients breathing and assist clinicians to obtain multiparametric information about patient status at the point of care.
ProVent — the latest adaptive ventilation mode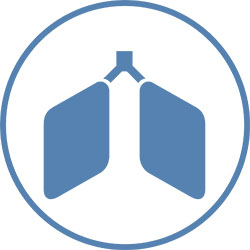 UVENT-T-S provides intelligent adaptive ventilation modes, high flow oxygen therapy, comprehensive lung mechanics monitoring, and a full range of diagnostic tools. ProVent is the latest intelligent adaptive ventilation mode designed to improve patient-ventilator synchrony based on volume and focused on lung protection strategy. ProVent maintains Minute Volume and adapts to the dynamic patient's needs allowing a patient to control the breathing process.

 

 
Remote patient monitoring during respiratory support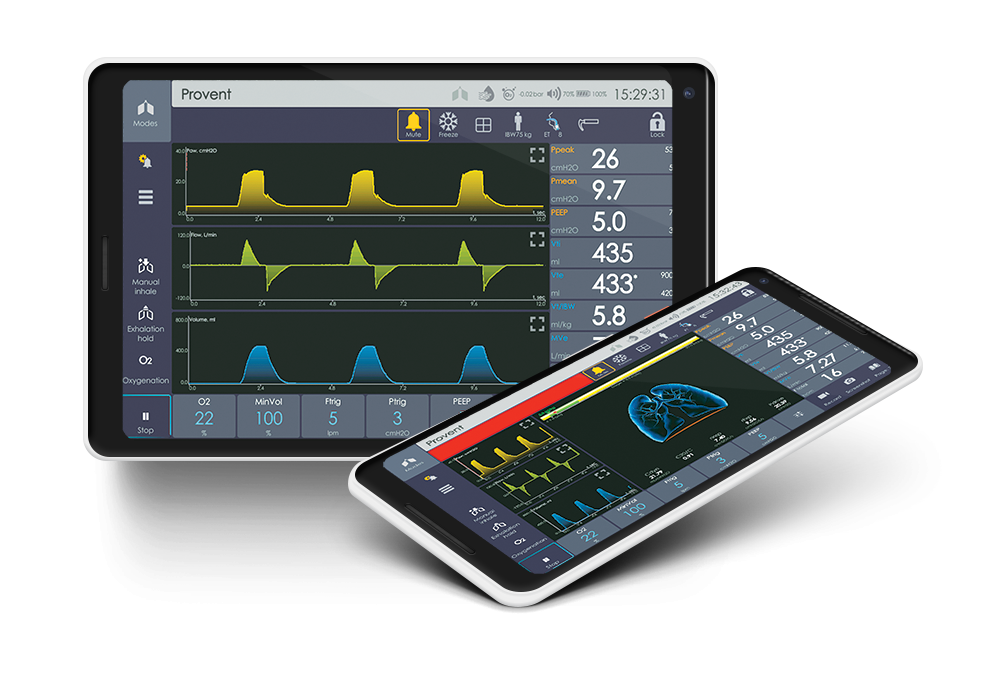 WebViewer technology is a remote monitoring solution that gives real-time access to patient data anytime, anywhere.Now clinicians can easily get real-time access to patient's vital data from any location. As a result, it can increase clinician's efficiency for a better health care. This technology brings clinicians the opportunity to control the patient's status directly from a tablet or smartphone. UVENT-S remote patient monitoring solution displays important measuring parameters such as waveforms, alarms, and numeric data on any mobile device.
Intubation Support Tool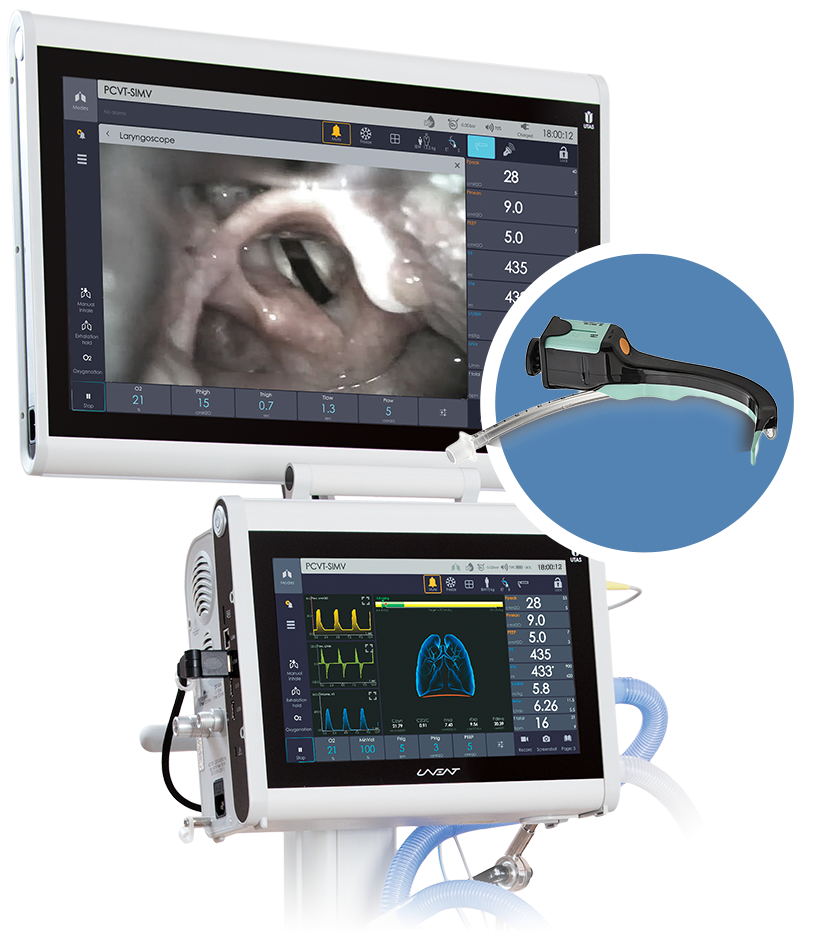 Intubation Support Tool (IST) is a special instrument to assist clinicians during intubation procedures. IST includes preoxygenation via NIV ventilation; apneic high flow oxygenation during intubation process; continuous monitoring of SpO2 and CO2 by built-in pulse oximeter and capnograph; live visual control on HD screen of the tube positioning, with integrated wireless video laryngoscope. IST can improve clinical outcomes, with clear confidence in patient safety, and elimination of possible complications.

UVENT-A-S is compatible with Point of Care portable ultrasound probes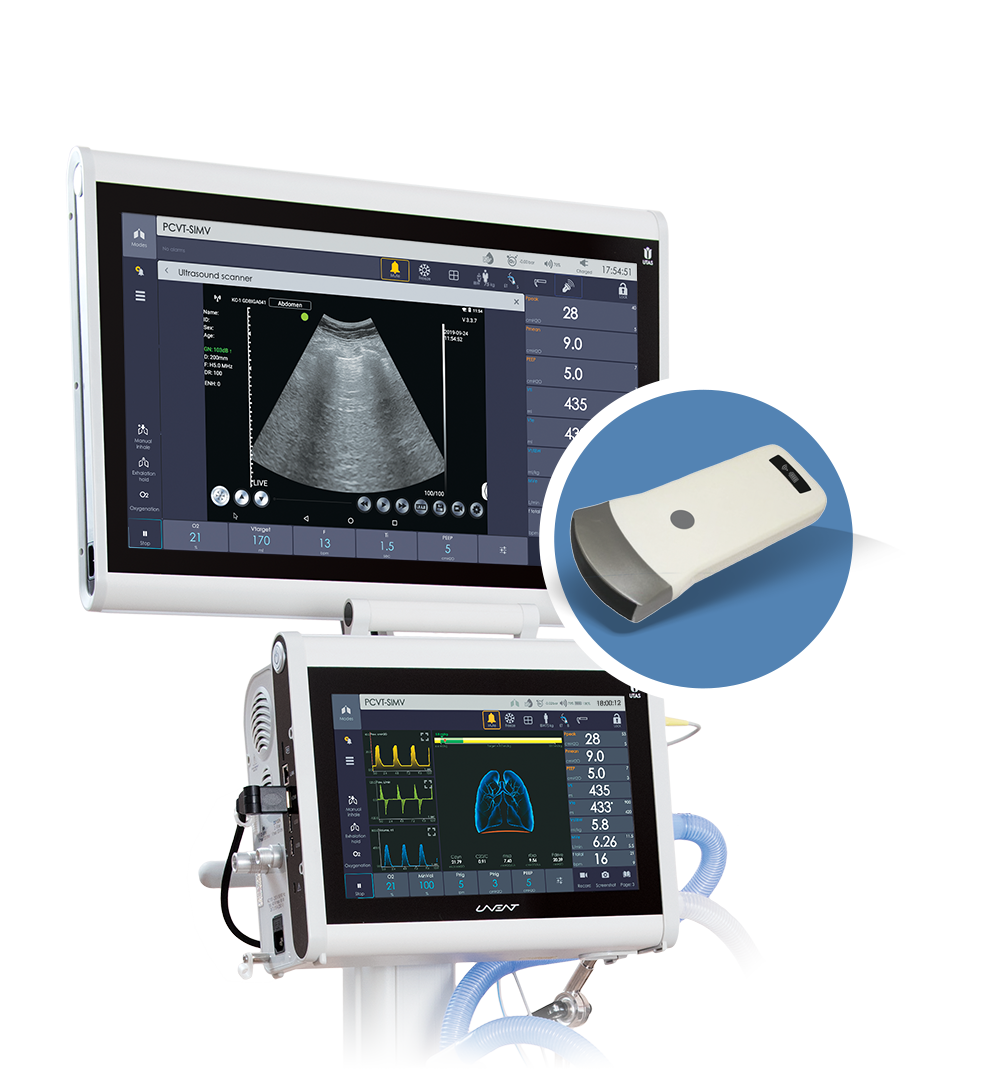 Lung ultrasound increases the efficiency of monitoring-treatment response. Such compatibility allows clinicians to use Point of Care Ultrasound (POCUS) with clear visualization on HD 22' screen of the UVENT-S Ventilator POCUS makes possible immediate diagnostic procedure by Extended Focused Assessment with Sonography in Trauma (eFAST) and lung status monitoring with LUS Lung ultrasound (LUS) increases the efficiency of monitoring-treatment response. LUS is an integral part of clinical practice in ICU. It's important both for the monitoring and diagnostic procedures of acute respiratory failure. UVENT-S is compatible with external ultrasound probes for lungs ultrasound visualization during the ventilation process. UVENT-S provides a connectivity solution with ultrasound devices for clear visualization on the 22-inch HD display. With BLUE-protocol and FALLS-protocol diagnose the majority of the complications in critical conditions are easy quick and accurate. LUS is the Point of Care tool that clinicians can use at the bedside for an immediate evaluation of patient status.
---
UVENT-A-S – ICU the respiratory station, which combines advanced functionality for high-class respiratory support, and continuous comprehensive patient monitoring
Latest design, expert class pneumatic ventilator for respiratory support of neonates, pediatric and adult patients in ICU, CCU & OT. User-friendly touch MultiScreen interface, intelligent ventilation, UniPort modular based vital monitoring features are combined in UVENT-A-S ventilator.
Microcontroller driven precise pneumatic system and active PEEP. Versatile possibilities of respiratory support complemented by an integrated upgradable modular UniPort vital signs monitoring system.
Vital and respiratory mechanics monitoring data can be easily customized for every clinical case with Multiscreen interface.
Non-volatile memory for records and monitored data, including event log that displays all the changes of the ventilation, alarms and service information.
LED touch display and additional configurable desktop

Shuttle type encoder and touch screen - convenience in choosing input method

Ergonomic handle to carry device

Trolley on wheels for transporting the ventilator inside the clinic

Li-ion battery 

Unlimited lifetime oxygen sensor, calibration free

Automatic changeover between available sources of compressed gases and electricity

Wide range of communication interfaces for integration into the hospital information system

Workspace ergonomics – Double screen system mounted on trolley with basket, patient circuit hanger, medical mounting rail, electric splitter.
UVENT-A-S advanced networking capabilities allows integration in the HIS, local nurse call system, or automated Anesthetists' workstation, using wireless technology, Ethernet or serial data ports.
Multimedia interfaces makes the opportunity transfer and store data on external sources - USB, MicroSD etc.
---
UVENT-A-S – has a wide range of available pressure, volume controlled and intelligent ventilation modes:
VC - Volume controlled ventilation - Assist/Control

PC - Pressure controlled ventilation - Assist/Control

PCVT - Presure controlled volume target ventilation - Assist/Control

TCPL - Time cycled pressure limited ventilation

VC-SIMV - Volume controlled synchronized intermittent mandatory ventilation

PC-SIMV - Pressure controlled synchronized intermittent mandatory ventilation

PCVT-SIMV - Presure controlled volume target

synchronized 

intermittent mandatory ventilation

BiPPV/APRV – Bi- level ventilation and airway pressure release ventilation

CPAP - Continuous positive airway pressure 

HFOT - High flow oxygen therapy

nCPAP - CPAP with nasal cannula 

PS - Pressure support ventilation

VS - Volume assured pressure support ventilation

APNEA - Apnea ventilation (volume or pressure mode)

AdVent - Intelligent adaptive ventilation mode, closed loop based on minute ventilation settings.

ProVent - Intelligent ventilation mode, 

closed loop protective ventilation volume based and minute volume targeted

.
Additional Features:
SIGH – periodic lung inflation

Inspiratory/Expiratory  hold - for respiratory maneuvers and diagnostic procedures

Automatic Apnea resuming in case of spontaneous breathing

Nebulization system

100% oxygen flush, and automatic suction tool

PV-tool diagnostic loops record and analysis

Tracheal tube resistance compensation

Additional pressure monitoring (Pes, Ptr, Pcuff)

Initial ventilation settings based on the patient's anthropometric parameters

Standby mode

Short and full power on self-test

Automatic detection and compensation of breathing circuit

Visualization and analysis of the patient's respiratory effort

Visualization and analysis of the patient's respiratory activity, vital functions and energy metabolism.
---
UVENT-A-S ventilator includes advanced monitoring of breathing mechanics, vital signs and patient safety.
Graphic scalable monitoring:
Pressure curve

Flow curve

Volume curve

Capnography

Photopletismography

Flow/volume loop

Pressure/ Flow loop

Pressure/ Volume loop

Volume/PeCO2 loop.

UniPort modular technology for extra patient monitoring channels
Respiratory mechanics digital monitoring:
Airway pressure in different phases of breathing cycle

Aux pressure channel

Flow measurements in different phases of breathing cycle

Inspiratory/expiratory tidal volume

Mandatory/spontaneous minute ventilation

Total/spontaneous breath rate

Timing parameters and constants of the respiratory cycle

Static and dynamic compliance

Lung tissue elasticity

Airway resistance in different phases of breathing cycle

Calculated parameters of anatomic dead space and its relations

Measured and relative parameters of leaks

Calculation of work of breathing of the patient/ventilator during ventilation.
Gas exchange monitoring:
Inspiratory/expiratory oxygen concentration measurement with unlimited lifetime ultrasonic sensor (optionally available alternative technologies of FiO2/EtO2 measurement with electrochemical or paramagnetic sensors)
Inspiratory/expiratory CO2 measurement with mainstream or sidestream technology (Capnostat™/LoFlo™)

Minute

CO2 production

Nellcor™ Oximax™ pulseoximetry.
Vital sings monitoring:
Pulse rate with PLE

SpO2 Nellcor™ Oximax™
FiCO2/EtCO2 Capnostat™/LoFlo™
Memory and trends:
72 hour scalable trends for all monitored data

Record of graphical and numerical data for detailed analysis

Record and analysis of diagnostic PV loops

Event log that displays all the changes of the ventilation, alarms and service information

Data transfer from the ventilator to external devices.
Patient safety system provided by duplication of sensors, actuators and situational algorithms of the UVENT-S ventilator, which ensures stable ventilation and lung protection strategy:
Innovative approach to the flow management in the control system allows operate in low inlet gas pressure conditions

Automatic leakage compensation

Automatic changeover between available sources of compressed gases and electricity

Automatic power on self-test, as well as automatic tests during ventilation

FiO2 monitoring with unlimited lifetime, calibration free ultrasonic oxygen sensor

Non-volatile memory for all monitored data and settings

Li-Ion built in battery backup

Audio-visual and text alarms for duly informing of medical staff.
---
REMOTE UVENT - innovative technology to provide efficient service support and timely service of the ventilators is a priority of the Company. We paid special attention to remote solutions in service support of UVENT-S ventilators on the customer side.
Convenience in operation and maintenance:
Design of the UVENT-S ventilators aimed on minimization of the maintaining expenses by end user, as well as the maximum extension of stabile performance of the ventilator

Minimum of consumables - reducing the materials to be changed regularly - ultrasonic sensor oxygen does not require regular calibration and replacement, the compressor pump requires no special maintenance during the whole period of operation, which significantly simplifies operation and maintenance of UVENT-S ventilators

REMOTE UVENT technology provides unlimited possibilities in carrying out remote diagnostics, repair, adjustment and software update without having to travel a qualified engineer to the customer side.
REMOTE UVENT - ensures service costs reducing, and minimizes the time of processing of service requests.
REMOTE UVENT - diagnostics and maintenance can be performed from any location by connecting to the Internet.
REMOTE UVENT - professional service support at any time, no matter where you are located.